---
In addition to normal aging, years of exposure to the sun helps to wear down the skin's natural defenses, increasing skin sensitivity. There are 7 key ingredients which work together. We are giving you unprecedented visibility into the formulation. You can google anything written on this page, and both confirm what we are saying and even learn a little more!
By doing this we can hopefully demystify the skin care industry, as well as give you some very detailed information on why this formula will work to restore skin. Or 100% money back, no need to return anything. Our only condition is you use this product for a full 4 weeks. As you keep reading you'll understand why we ask this.
1. The star ingredient is called GluCare, and is sourced from a company in Germany. This anchor ingredient helps to revitalize the skins own active defense system, reduces skin sensitivity, and increases the ability of the skin to repair itself. It has very strong anti-aging properties. It has been shown in studies to increase restorative and protective cell function by 40-80 percent
2. The second ingredient is called Argireline, made by a company in Barcelona. This is a pharmaceutical-grade peptide developed as a natural alternative for effectively reducing the appearance of facial wrinkles. This is an amazing and cutting edge ingredient because it has the same wrinkle fighting mechanism as Botox, but without the permanent toxic nerve damage. This ingredient is ideal for reduction in deep lines in the forehead and furrows of the eyebrow. It works by reducing muscle contraction in the face.
One study showed a reduction of wrinkle depth of 17% in just 15 days of use. Another study showed a decrease of furrow depth by a maximum value of 32% in 28 days.
3. The third key ingredient is called Lipogard, which is a unique formulation of vitamin E and Coenzyme Q10 in a Squalane base that fights against oxidation and environmental damage caused by free radicals. It is made by a company is Basel, Switzerland.
It works by helping to restore the lipid barrier and guarantees full cell membrane functionality. It makes the skin look and feel firmer, softer and well toned. It strengthens the cell viability by increasing cellular ATP production. Lipogard helps prevent Collagen degradation by inhibiting MMP-1 expression. (which is a process where collagen is broken down)
Studies on these well investigated properties shows a marked increase (89%) in the natural skin protection shield. Keeps the good stuff in your face intact!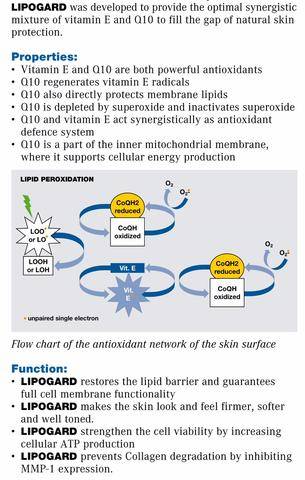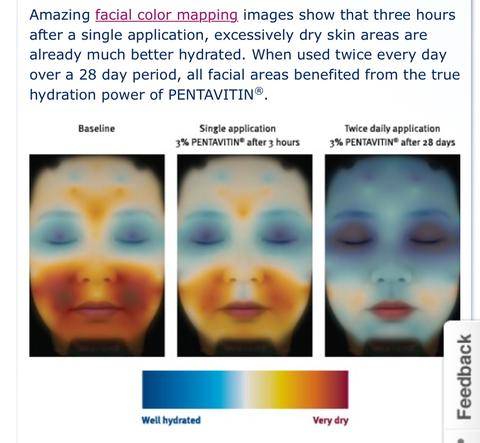 4. The fourth ingredient is made by the same Swiss company. It is called Pentavitin, and it regulates the skin's moisture levels by binding to keratin and locking in moisture to heal dry skin and maintain high levels of hydration.
Dry skin lacks water in the upper layers. The secret to resolving dry skin is not only having enough moisture, but having that moisture located where it can actually resolve a dry skin condition. Keratin is the main protein in human skin, and Pentavitin binds to this like a magnet, helping to regulate and retain moisture in the skin.
5. Trylagen-PCB is a combination of proteins and peptides that increases the skin's collagen production, reducing wrinkles and restoring skin to a more youthful appearance.
This ingredient is a powerful collagen booster, having been shown to increase different types of collagen production by 80-300% in just 15 days. It also showed a 29% decrease in wrinkle depth after 30 days. Studies like this are the reason we only refund this product after 30 days of use. As you'll see, this works, and we want you all to get a chance to experience this.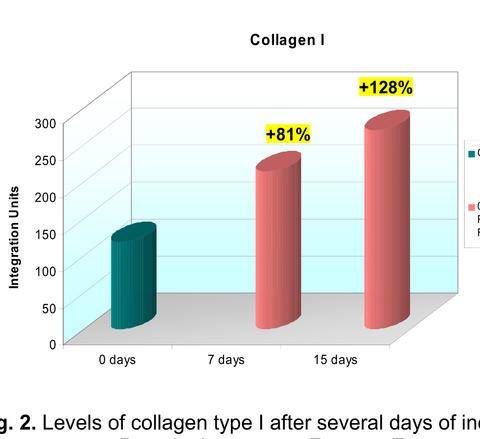 6 and 7 The sixth and seventh ingredients provide a breathable emollient barrier that helps retain skins moisture and provide a smooth sensation. These are proprietary formulas which help to ensure the feel and stability of the product. These are the feel good ingredients!
We have a set of different products in the Skin Beautiful MD family, but this forms the absolute bedrock. These are products you'll order again and again.
Ingredients: Water, Cetyl Alcohol, Sodium Acrylate/Sodium Acryloyl Dimethyl Taurate Copolymer, Glyceryl Stearate, Caprylic/Capric Triglyceride, Glycerin, Prunus Dulcis (Sweet Almond) Oil, Acetyl Hexapeptide-8, Acrylamide/ Sodium Acrylate Copolymer, Mineral Oil, Trideceth-6, Dimethicone, Saccharide Isomerate, Pseudoalteromonas Ferment Extract, Hydrolyzed Wheat Protein, Hydrolyzed Soy Protein, Tripeptide-10 Citrulline, Tripeptide-1, Lecithin, Xanthan Gum, Carbomer, Triethanolamine, Phenoxyethanol, Butylene Glycol, Caprylyl Glycol, Ubiquinone 50, Squalane, Sodium Carboxymethyl Betaglucan, Aloe Vera Gel, Propylene Glycol, Diazolidinyl Urea, Iodopropynyl Butylcarbamate, Sodium EDTA, Persea Gratissima (Avocado) Fruit Extract, Daucus Carota Sativa (Carrot) Root Extract, Cucumis Sativus (Cucumber) Fruit Extract, Panax Ginseng (Ginseng) Root Extract, Tilia Cordata (Linden Tree) Leaf Extract, Ascorbic Acid (Vitamin C).
Directions: Apply a pea to dime size amount of cream to the face and neck twice a day, or as needed. Smooth gently into skin after cleansing and foaming. Allow to absorb fully before applying make up.