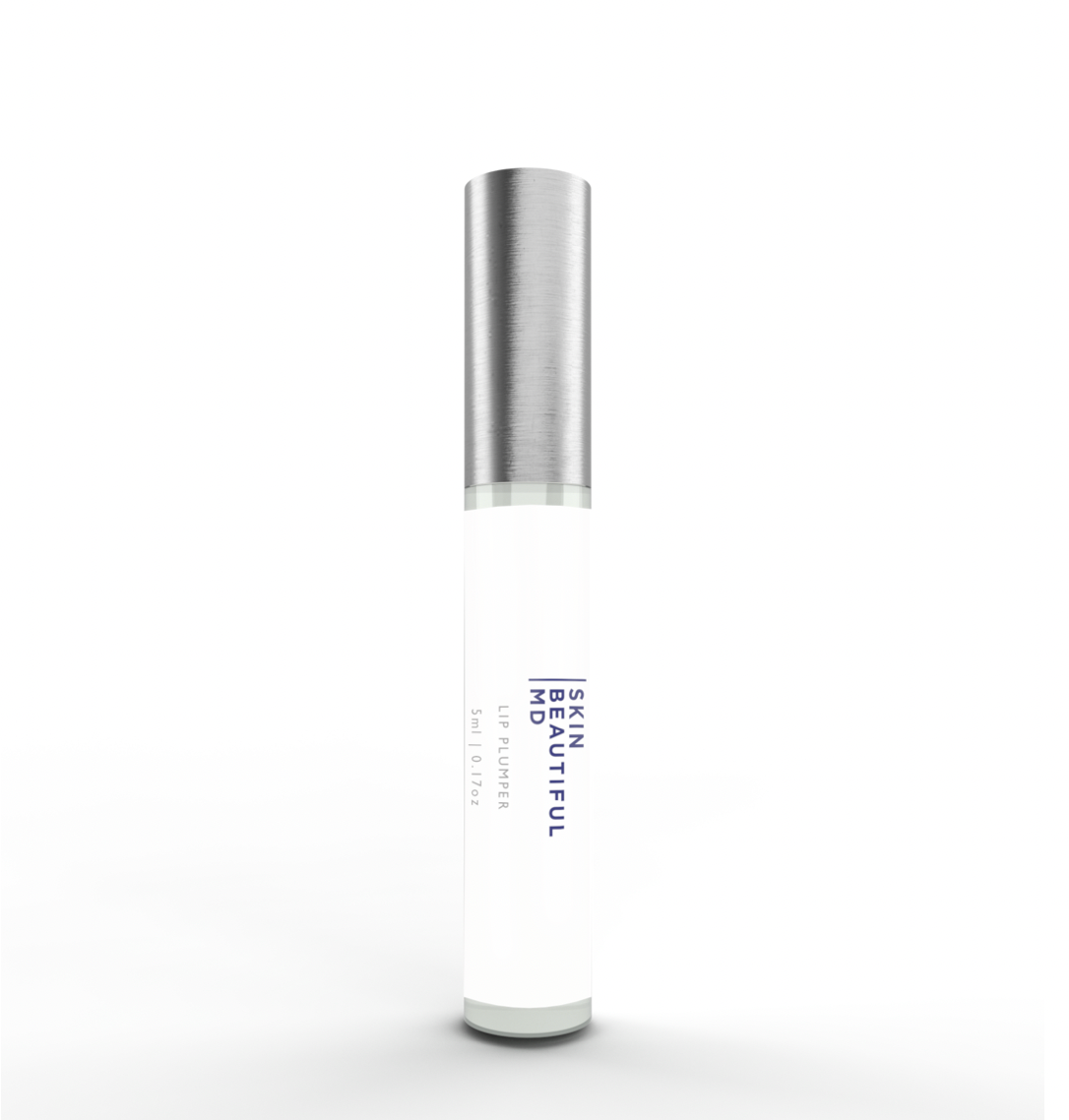 Skin Beautiful MD Lip Collagen Builder and Line Smoother (features pharmaceutical-grade peptides)
BOOST COLLAGEN LEVELS IN AND AROUND LIPS UP TO 100% 
What It Does:
This balm moisturizes, smoothes and builds collagen around your lips. Natural oils such as peppermint and sweet almond work together with pharmaceutical-grade peptides to increase the fullness of lips while hydrating, softening, and volumizing. Collagen levels in and around the lips are boosted up to 100% in clinical studies.
Lips are noticeably fuller and smoother, while fine lines are reduced.
INGREDIENT SPOTLIGHT
How it Works: Patented peptide formulation SYN®-COLL promotes collagen production, smoothing in gaps to reduce fine lines and giving the lips a fuller, younger appearance.  SYN-COLL is tripeptide developed as a safe alternative to collagen injections that boosts and protects collagen to effectively diminish fine lines and wrinkles on and around the lips.
Stimulating ingredients such as peppermint oil and VOLULIP™ plumper boost hydration and volume by increasing hyaluronic acid levels in the lips, moisturizing, softening, and creating a visibly fuller, smoother lip. VOLULIP is made by a French company and is a hydrating lip complex derived from the Portulaca pilosa plant that plumps and smooths lips with natural bioactive phytochemicals and peptides.
Learn more about this ingredient here
Directions: Apply directly to lips with applicator to moisturize, and plump throughout the day as desired. A mild tingling and sweet avor is normal. Apply to lips at least twice daily to plump, smooth, and hydrate.
Just in:
"I love love love the smell of this product.  I put it on all day just to get that fresh light minty smell.  And it totally hydrates my lips.  It feels great!"