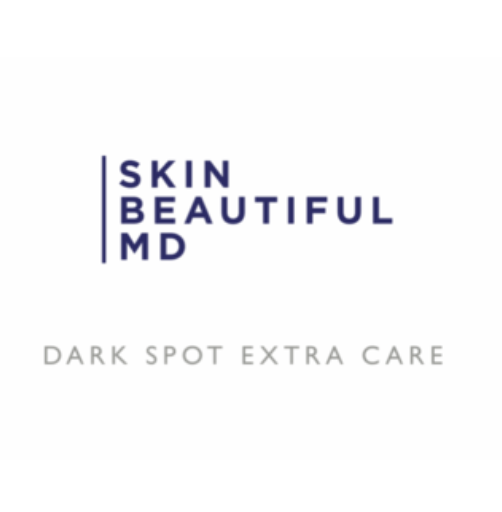 Skin Beautiful MD Dark Spot Extra Care (Deep Sun Damage Repair)
This product has become a mainstay of the Skin Beautiful MD line, and is among the most re-ordered products. There's a key ingredient in here that we think everyone should be using.
Dark Spot Extra Care contains a mix of ingredients which are proven to deeply heal cells and skin damaged by the sun.  
The importance of this cannot be highlighted enough. We recommend every single person who uses the Skin Beautiful MD line use this particular product. Even a couple times a week, for everyone, is recommended. 
This product is also highly effective at treating various dark spots on the face. 

Dark Spot Extra Care features a set of botanical extracts which include Green Tea, Mallow, Lemon Balm, Yarrow, and Peppermint.  These all help the skin heal deeply and contain mountains of research and clinical data.
These are combined with a set of powerful Cosmeceuticals, which are bioactive ingredients that provide drug-like benefits.
==>>The star ingredient in Dark Spot Extra Care is Ergothioneine, which is an extract from mushrooms.  The reason this is exciting is that we all know mushrooms have tremendous benefits in the diet. When extracts are applied directly to the skin, there are tremendous benefits.  There is "abundant evidence" to suggest that this ingredient "protects cellular DNA from damage."  
Additionally, Japanese scientists (in 2019) have found this ingredient to have strong anti-tumor function. 
Regardless of your diet- you'll want to add nutrients from the outside in. Not just inside out.  
They are relatively new as a skin ingredient, and have particular benefits in fighting sun damage and age spots.  (source)  
Alpha-Arbutin is combined with this mushroom extract for added brightening and spot removing power. This ingredient is better known, and found in many skin brightening formulas as a stand-alone ingredient.
Research Notes:  
1. The Biological Activities Of Yarrow
2. The Wound Healing Properties Of Mallow Extract