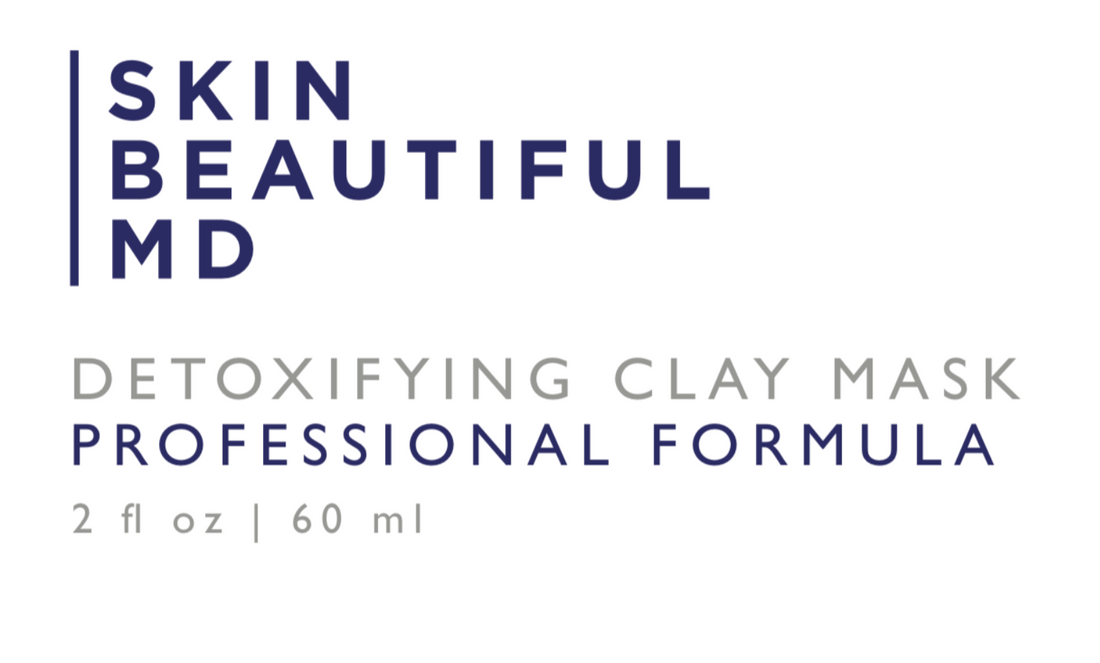 Skin Beautiful MD Collagen Boosting Clay Mask
This is the best and most fantastic facial mask ever created.

This 2 ounce jar contains a refreshing and luxurious mask, that also has an amazing smell.
One you start using this, you'll want to use this almost every evening before putting your Total Renew layer on.
This mask will add to the regenerative power of the Skin Beautiful MD line. You have to use this. We have never been more excited about a product.
It is also a form of nutrition and even medicine.
This mask contains activated charcoal and also 3 different types of extremely nutrient dense clay.  
Most of us think of clay as something which gets toxins out of your body and your skin. Which it does. Especially in combination with Charcoal.  
But these particular clays contain high doses of the 64 key minerals your body requires to function optimally. When you apply this mask to your face, you are putting a multi-mineral supplement directly on your skin. Highly absorbable nano-scale minerals.  
Toxins and junk out, nutrients in.
These 3 particular clays are so powerful that we are working on getting them in powdered form, so you can add a teaspoon to your shake!  
Clay Is So Powerful It Can Fight and Heal Flesh-Eating Bacteria
Humans have used clay as medicine for all of human history. The invention of powerful modern microscopes has allowed scientists to see these nano-scale minerals in action. For example, French scientists have healed flesh-eating bacteria using clay, and were able to provide visual proof through use of advanced microscope technology. (source)
How Clay Minerals Boost Collagen Levels
Research published in 2012 showed that Clay promotes an increase in collagen fibers, and does this better than Retinoids. Retinoids are a form of Vitamin A, and while we use these in the Skin Beautiful MD line, they play a supporting role.   (source)
Amazing!
This clay mask is amazing! It leaves my skin clean, so smooth and soft. It is absolutely unlike any other clay mask that I have tried. This is one product I will never go without.
Clay mask
It really helps to pull everything out of skin. Love it!